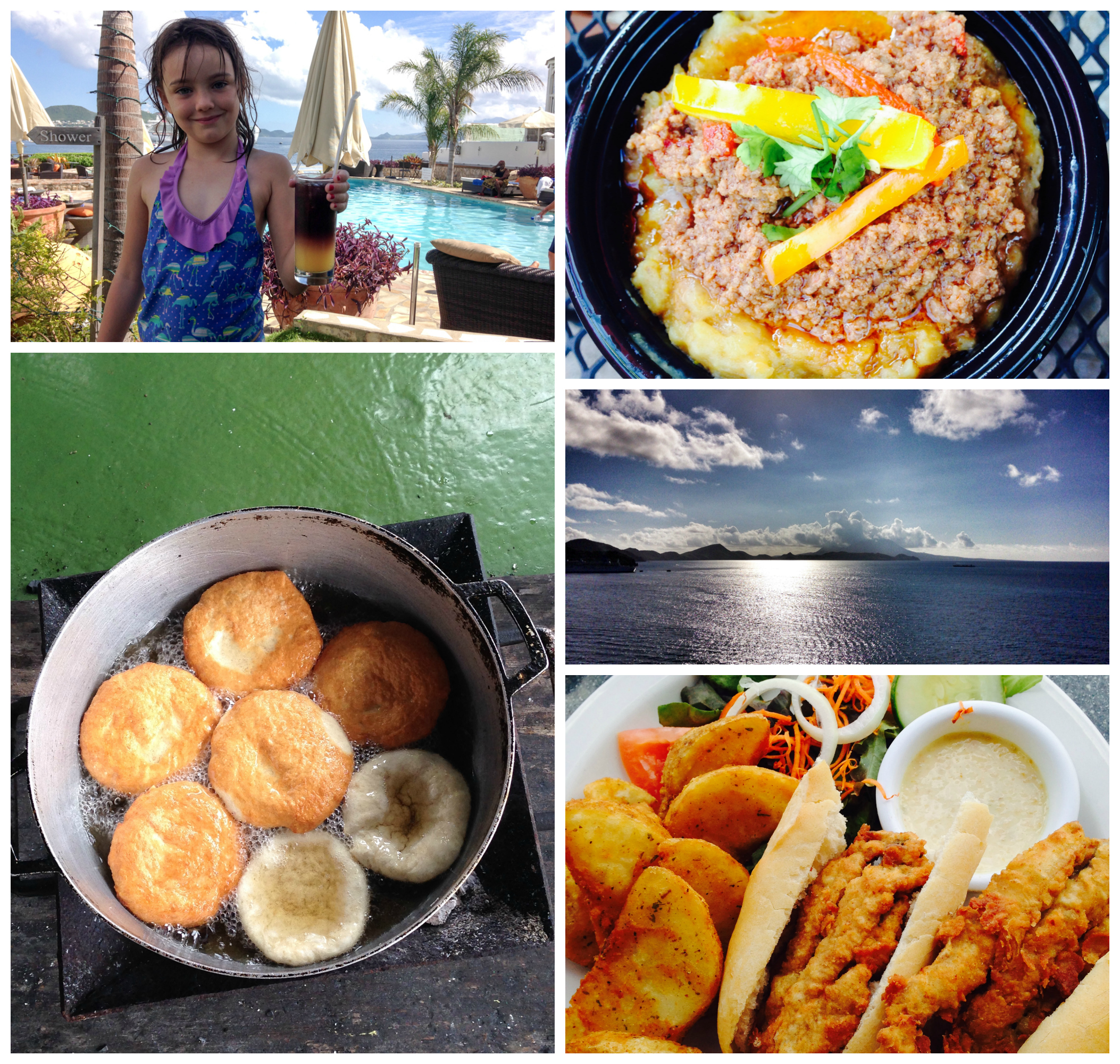 One of the best things about cruising is eating all of the things. Like, until you burst. And then eating more. The on-ship dining options were surprisingly fabulous (our favorite restaurant on the Carnival Valor was of course Scarlett's Steakhouse…they told Scarlet the restaurant was named after her), and then each day we got to experience a different island and their specialty cuisines. Please join me and my taste buds on our foodie tour of the Southern Caribbean.
We will start each morning with our view from the ship and finish each day with a belly full of local delicacies from San Juan to St. Maarten…
San Juan, Puerto Rico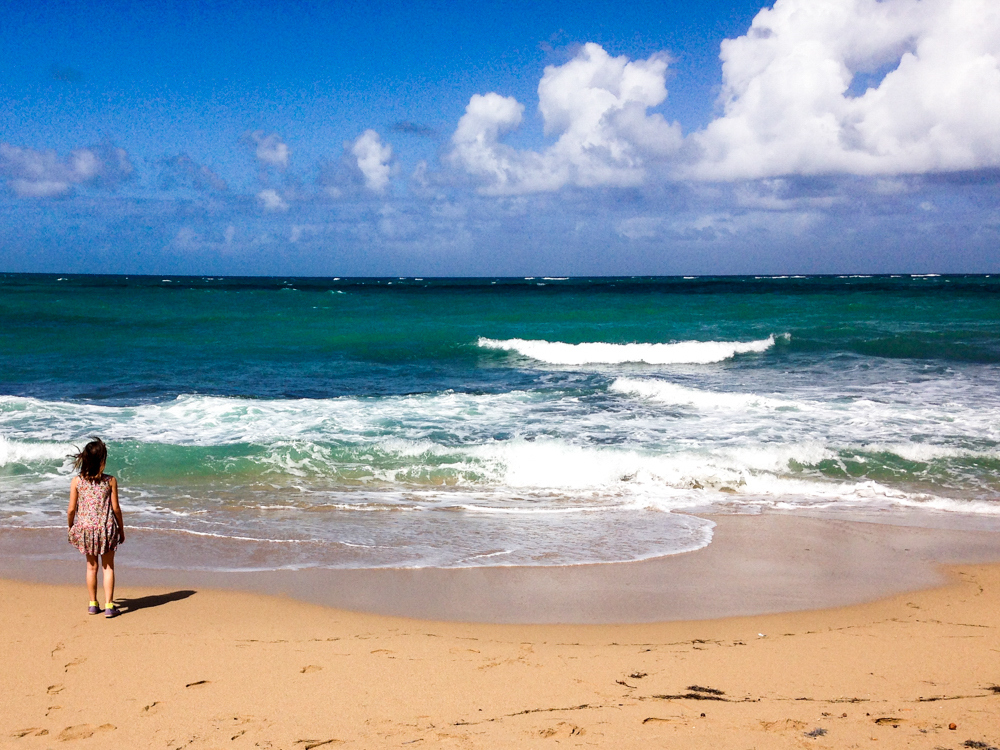 Our port of call was San Juan and the food of choice here is Mofongo. Mofongo is a dish made of fried green plantains, which are mashed with a pilón along with broth, spices, and bacon, then served filled with veggies or one of a variety of meats (chicken, crab, shrimp, beef). So. Good.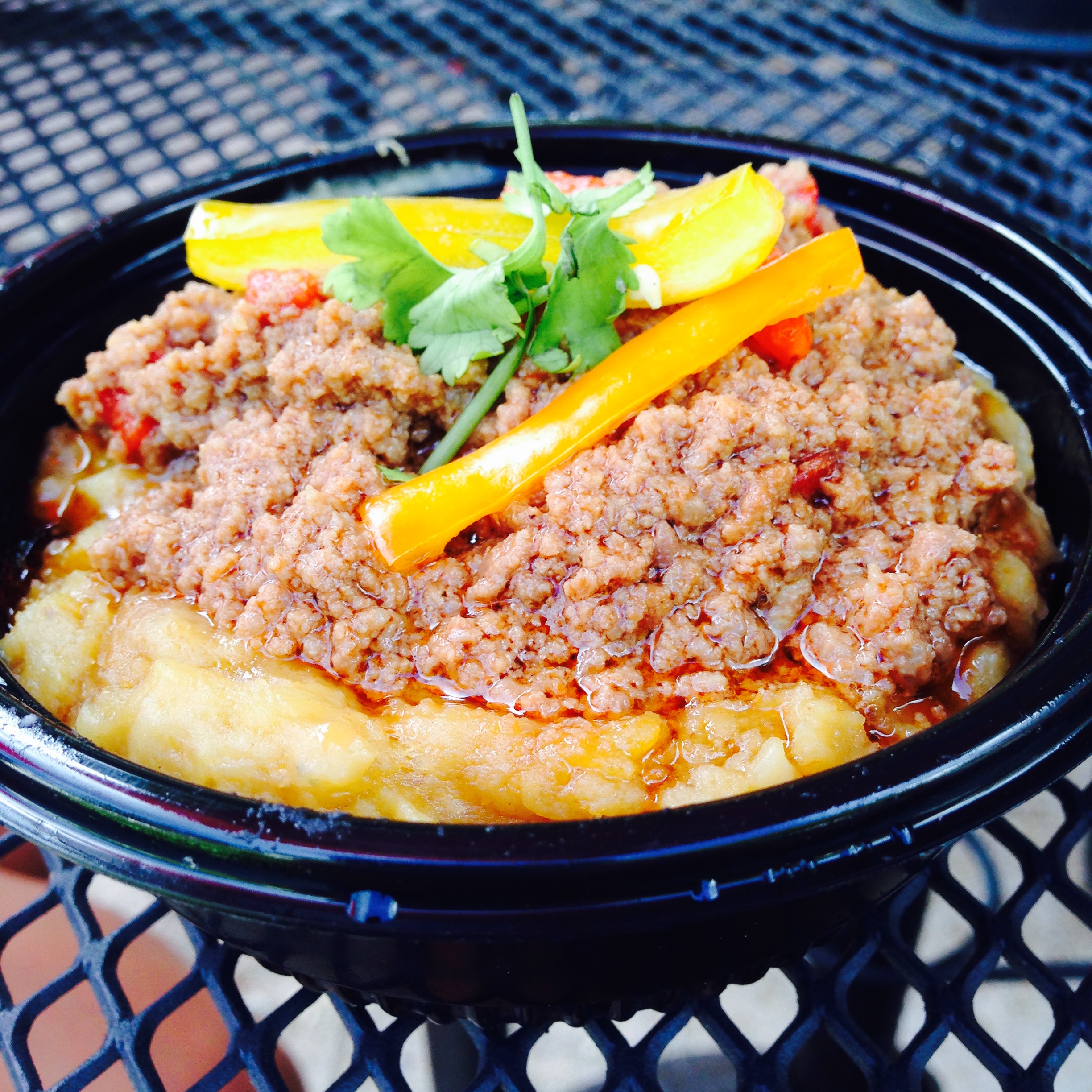 St. Thomas, U.S. Virgin Islands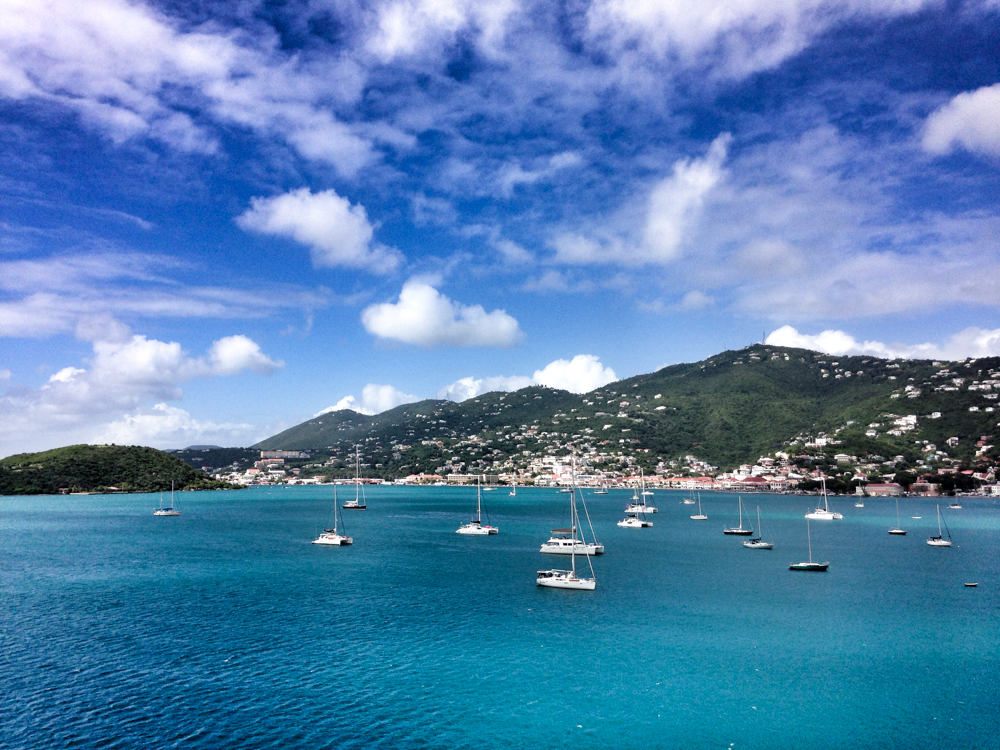 Start your trip off right with some Caribbean beer, aptly named "Carib," on the beach.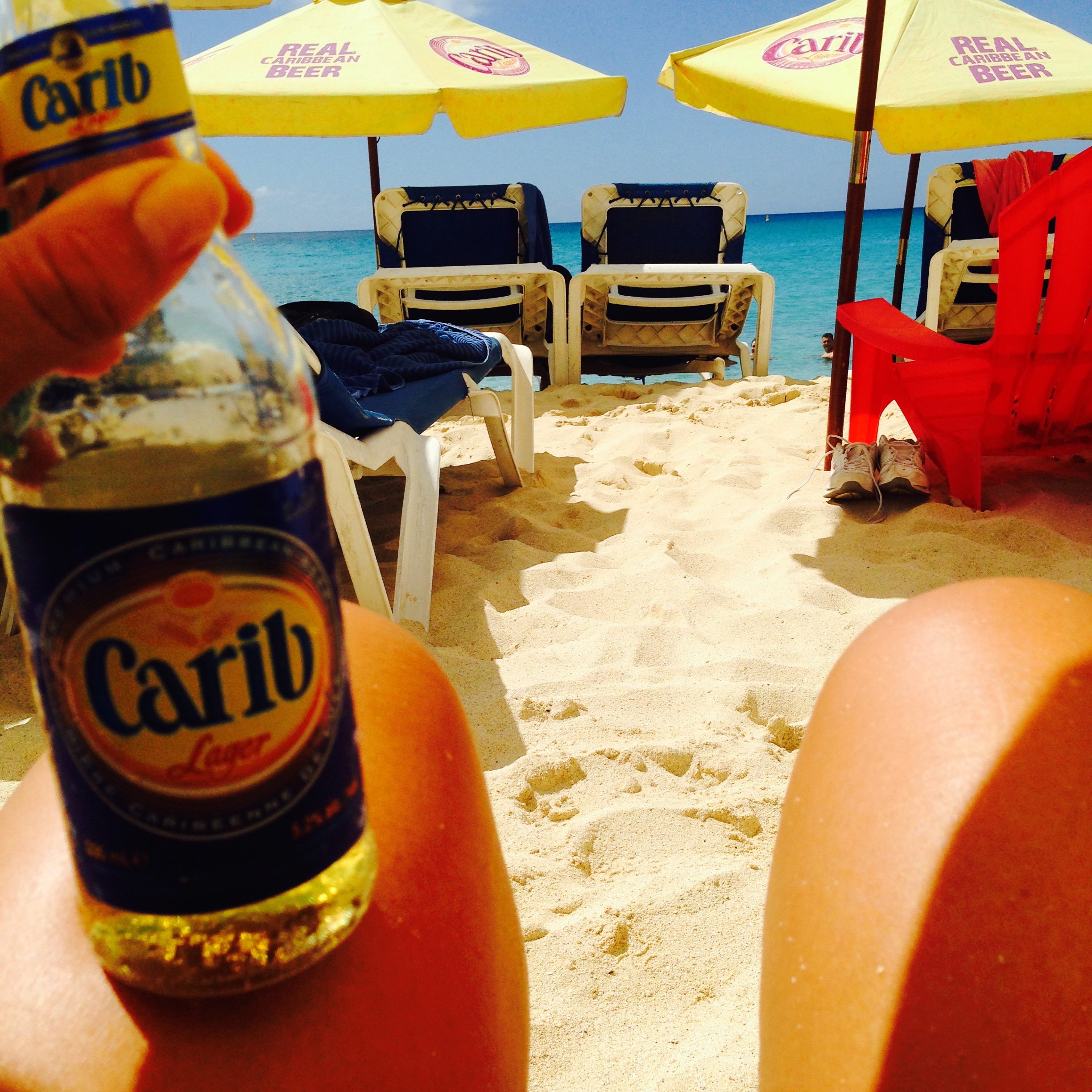 On St. Thomas, you'll want to give Conch fritters a try. Or you can make them at home with this recipe from Brown Eyed Baker.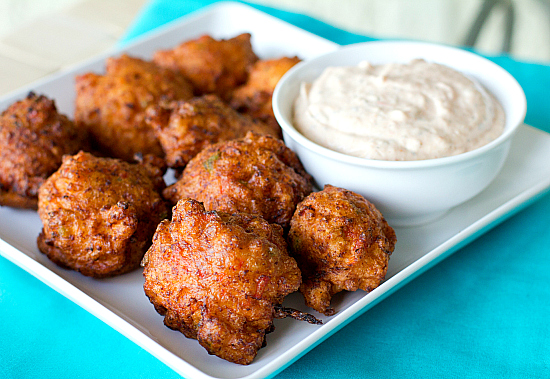 At Sea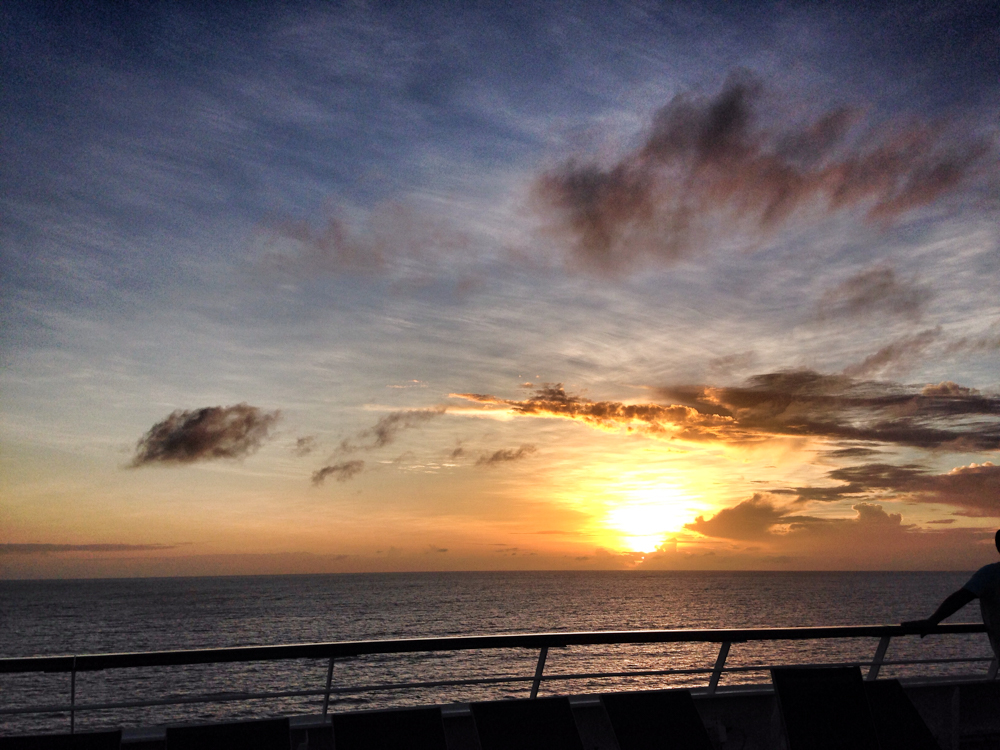 For your fun day at sea, get your boat-eating on, starting with a room service breakfast (yes, room service is included at no additional charge!)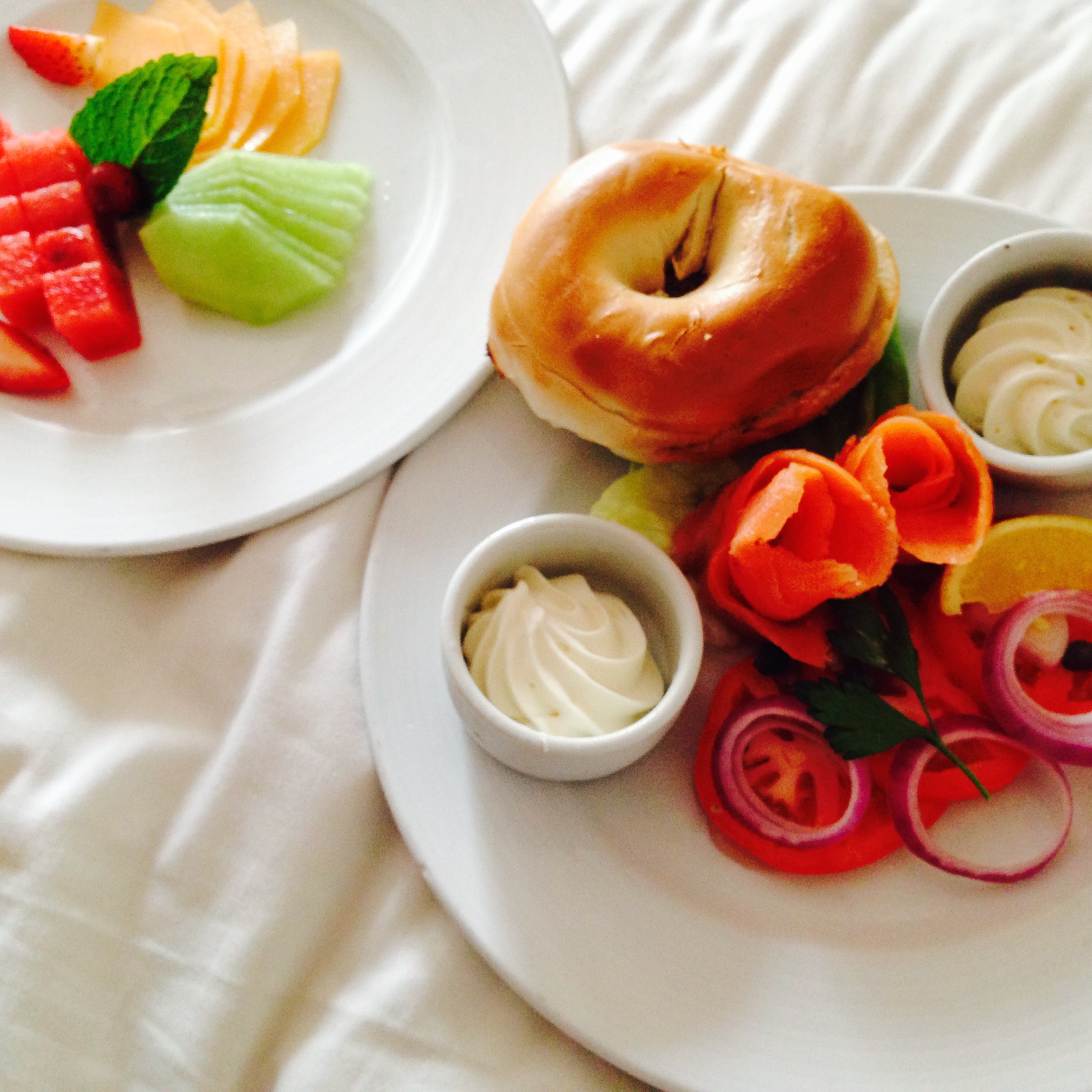 Definitely enjoy fresh lobster in the dining room.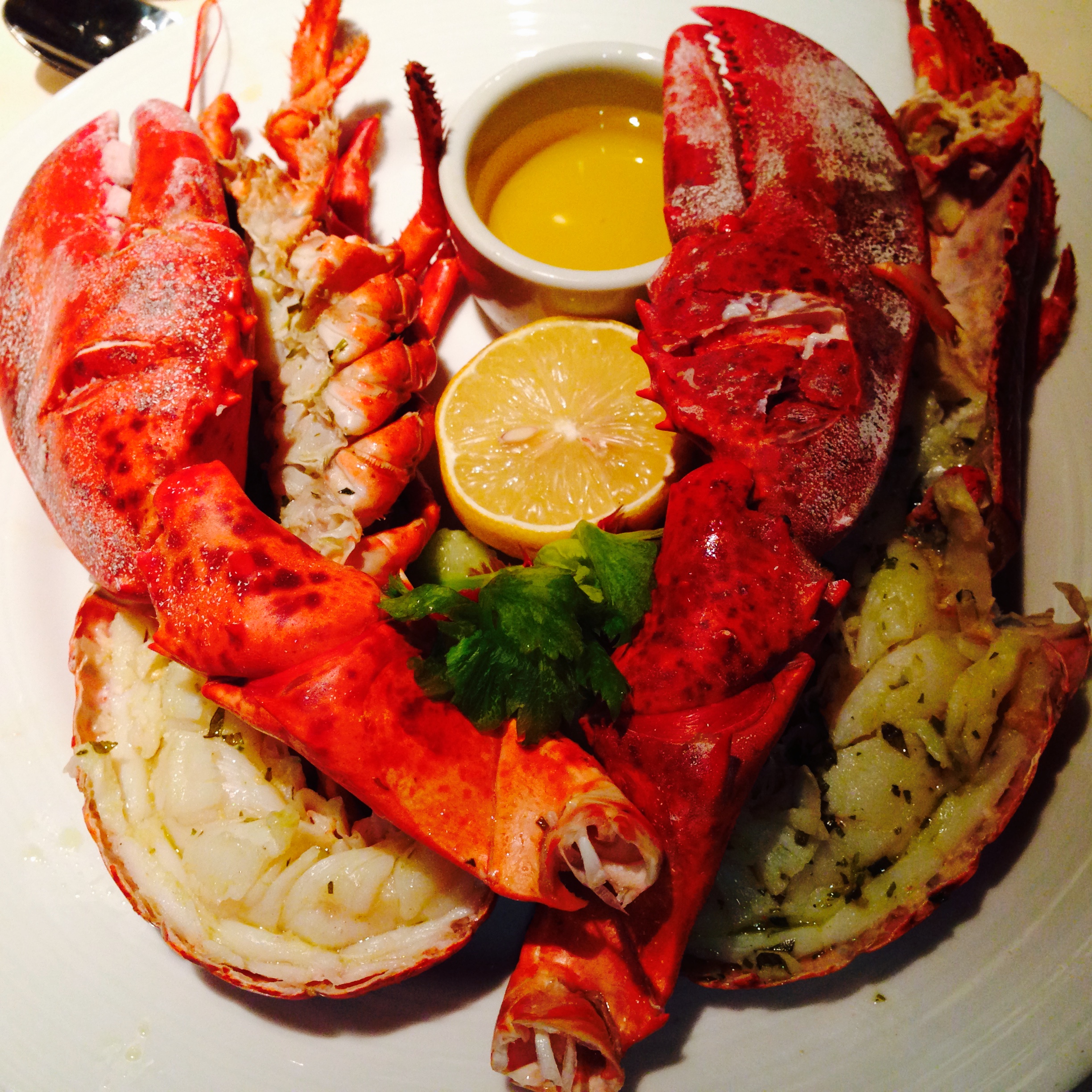 And you can snag a different crazy cup every day. Scarlet loves this fish, and also the blowfish, disco ball, and coconut monkey that we brought home.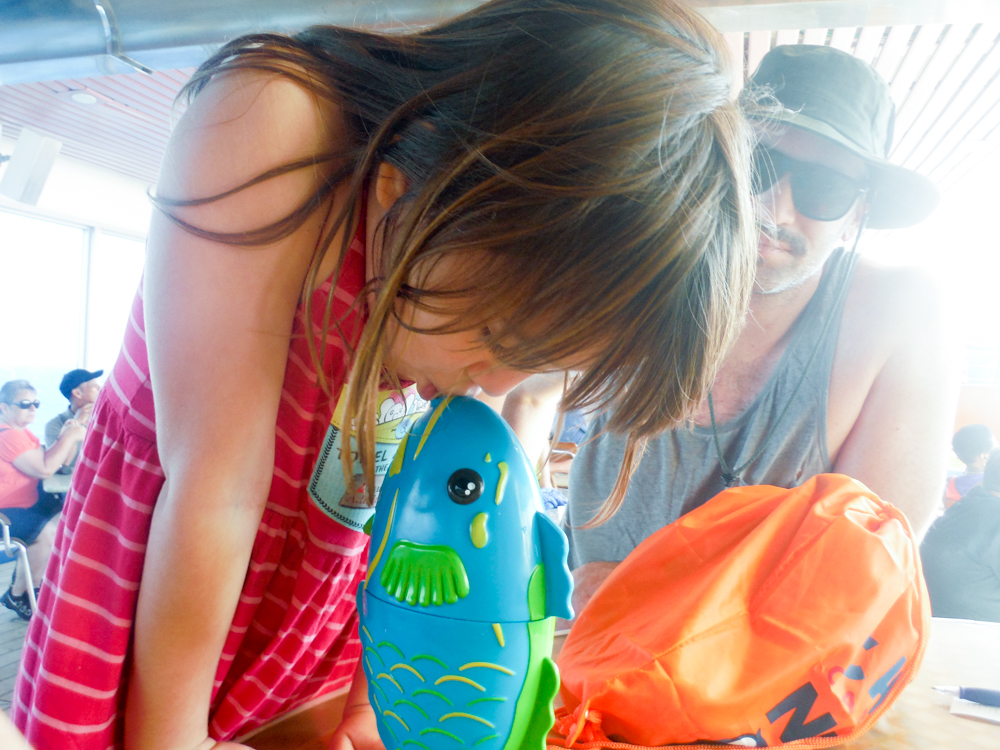 And the creations at Scarlett's Steakhouse, which is truly a world-class dining experience. The tuna tartare was beautiful and delicious.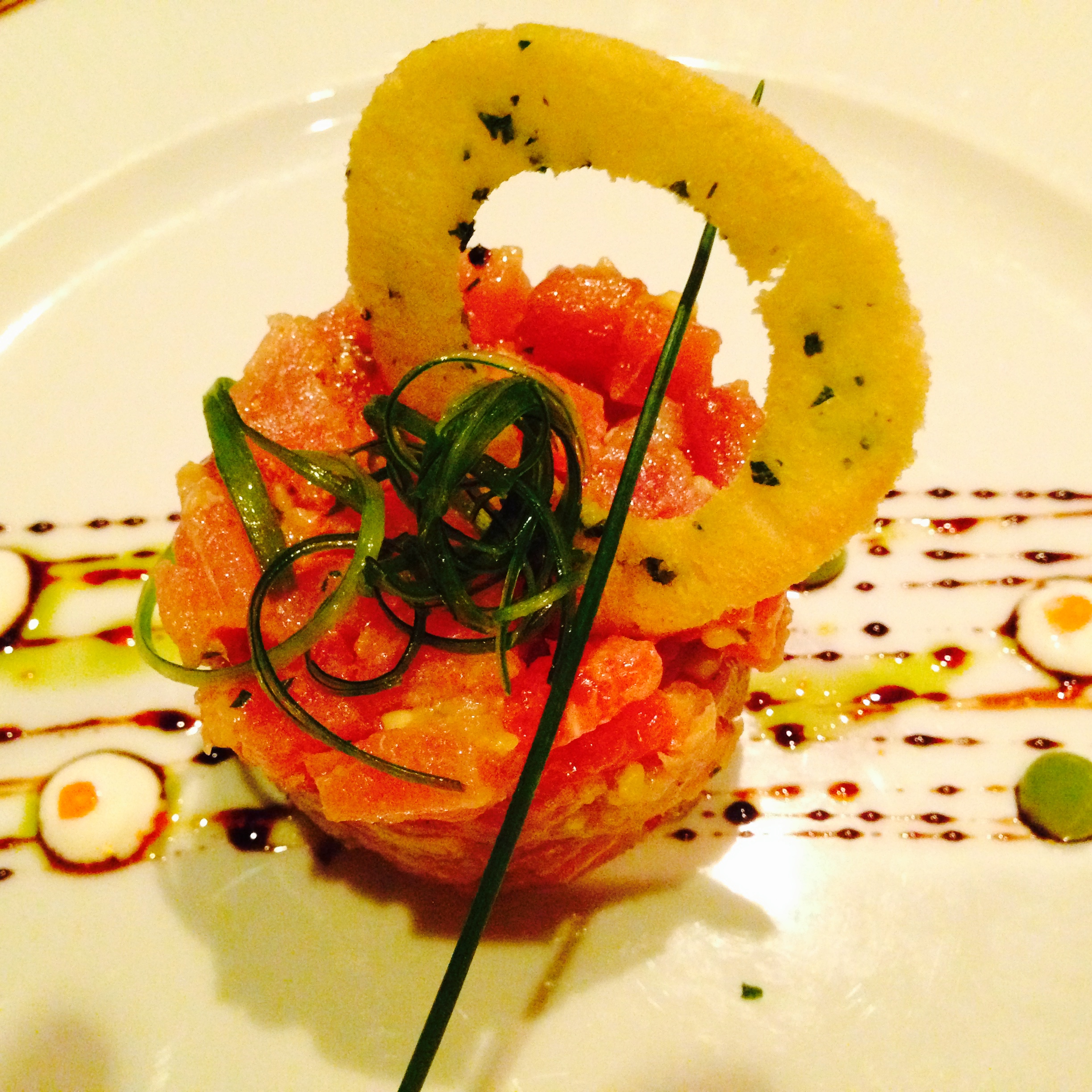 We had a blast at our regular table in the Lincoln dining room, with lobster bibs and all. The waiters dancing on the tables was also pretty fun.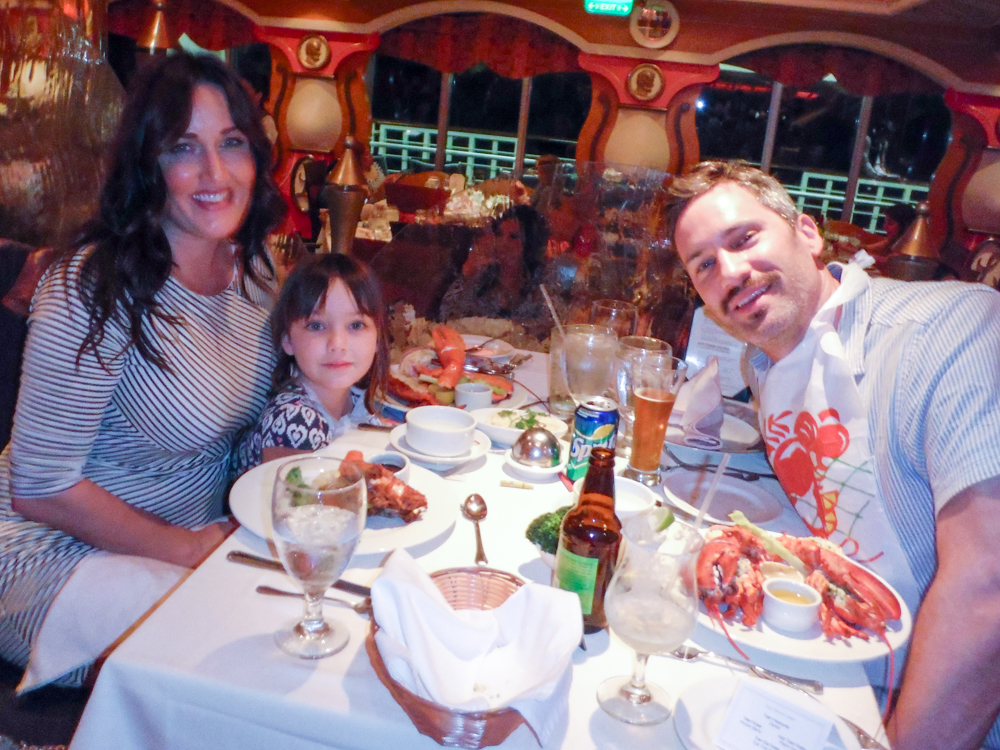 Barbados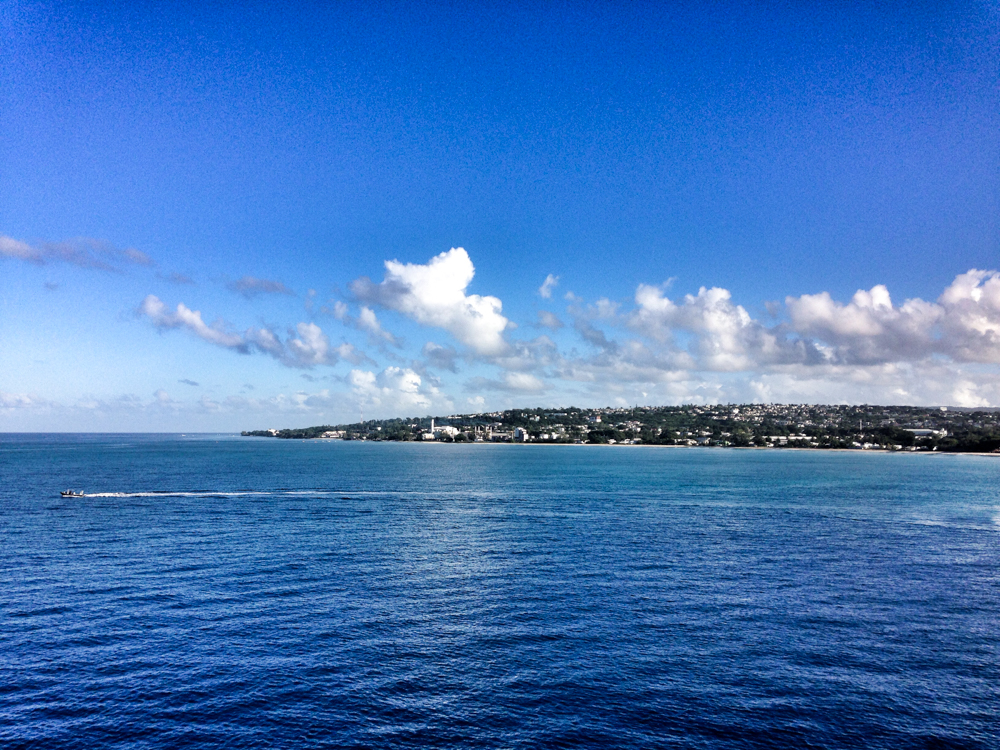 In Barbados you are going to have to eat fried flying fish. We went with a sandwich.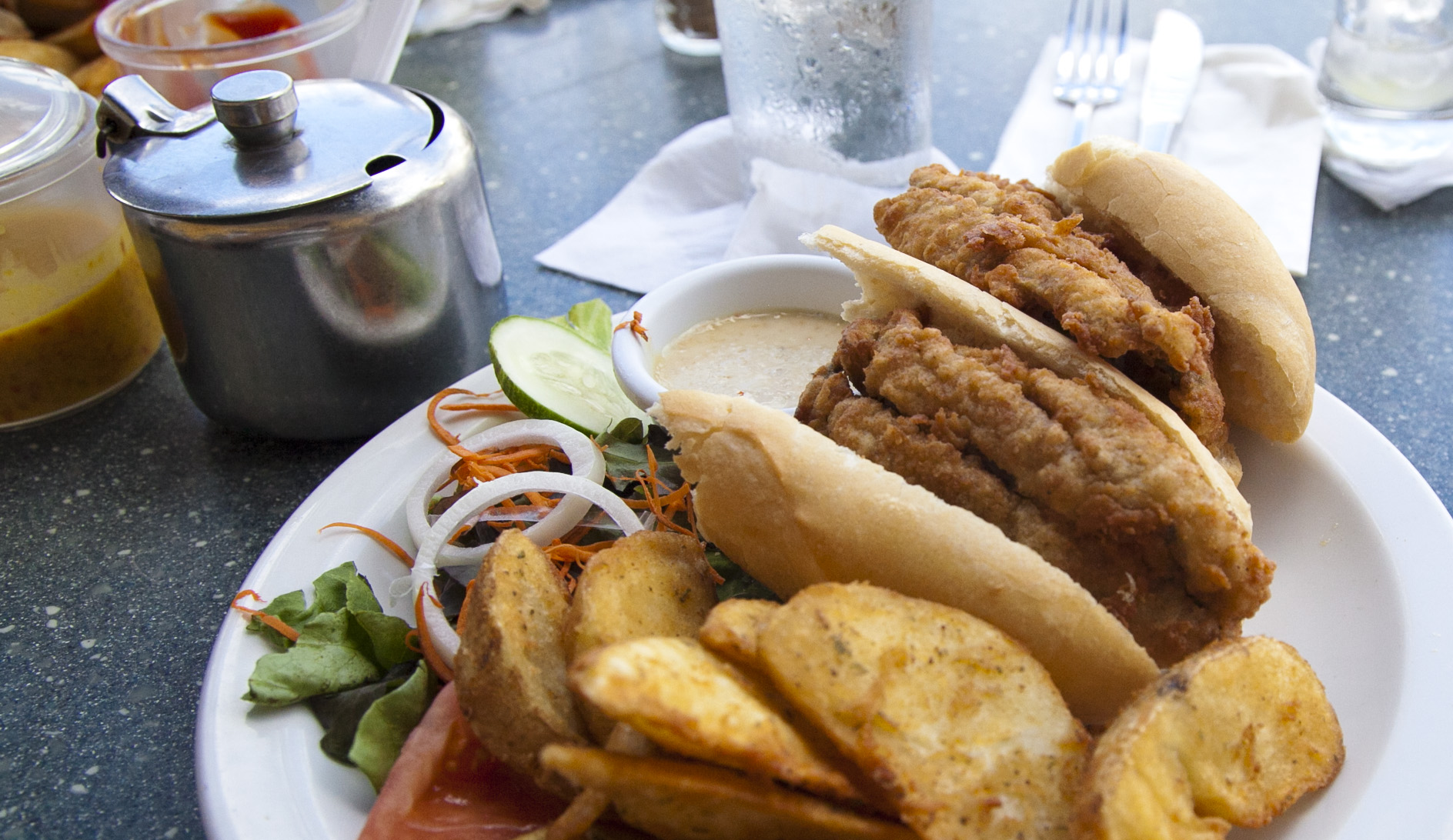 Complement it with some golden apple juice. So sweet and tangy.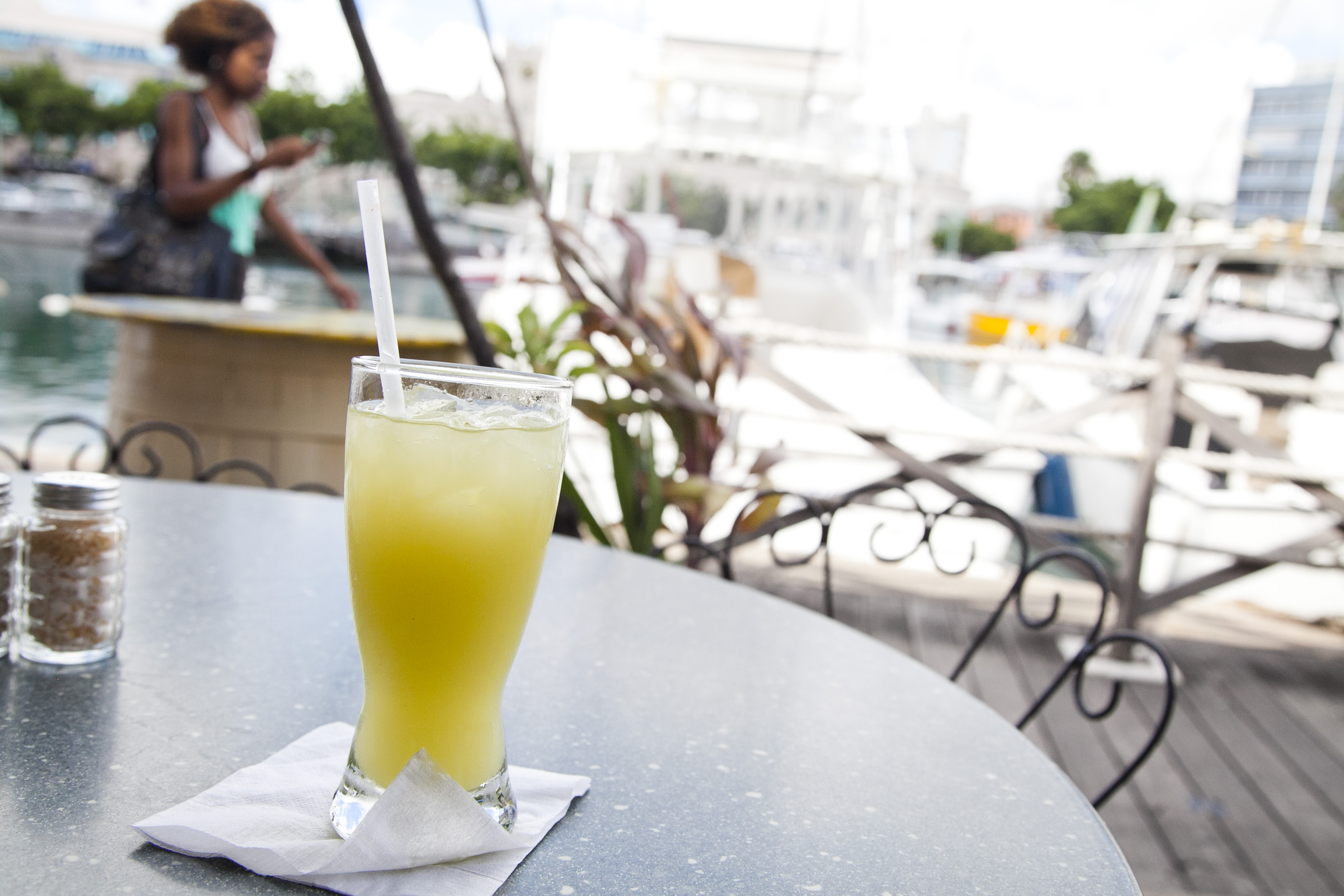 St. Lucia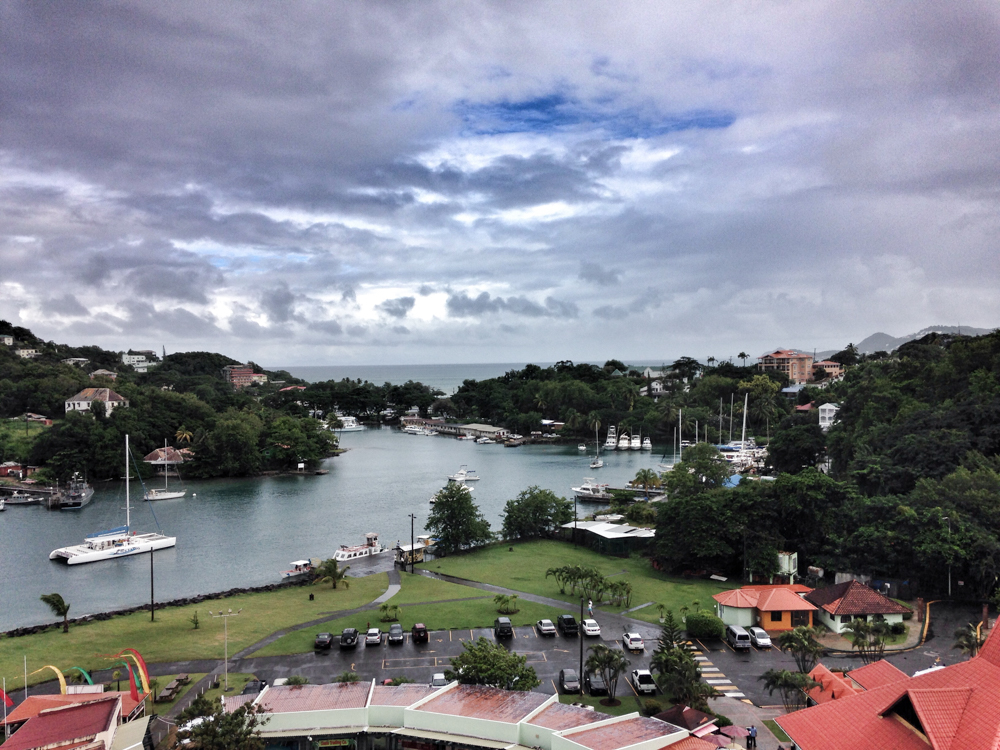 In St. Lucia you should visit the rainforest, and also eat lots of banana-based sauces. Try banana barbecue sauce chicken and fish cake.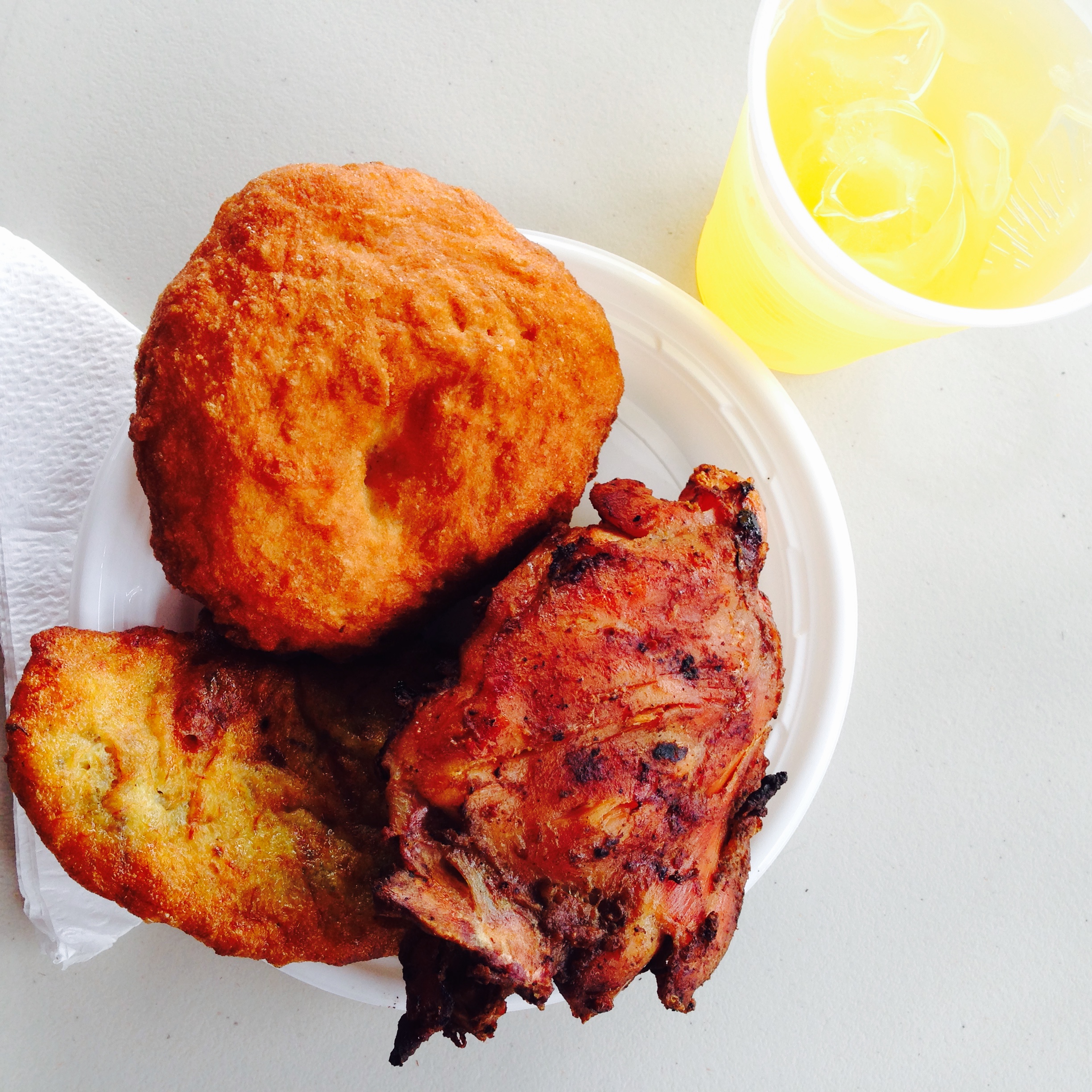 And definitely don't skip the fried bread.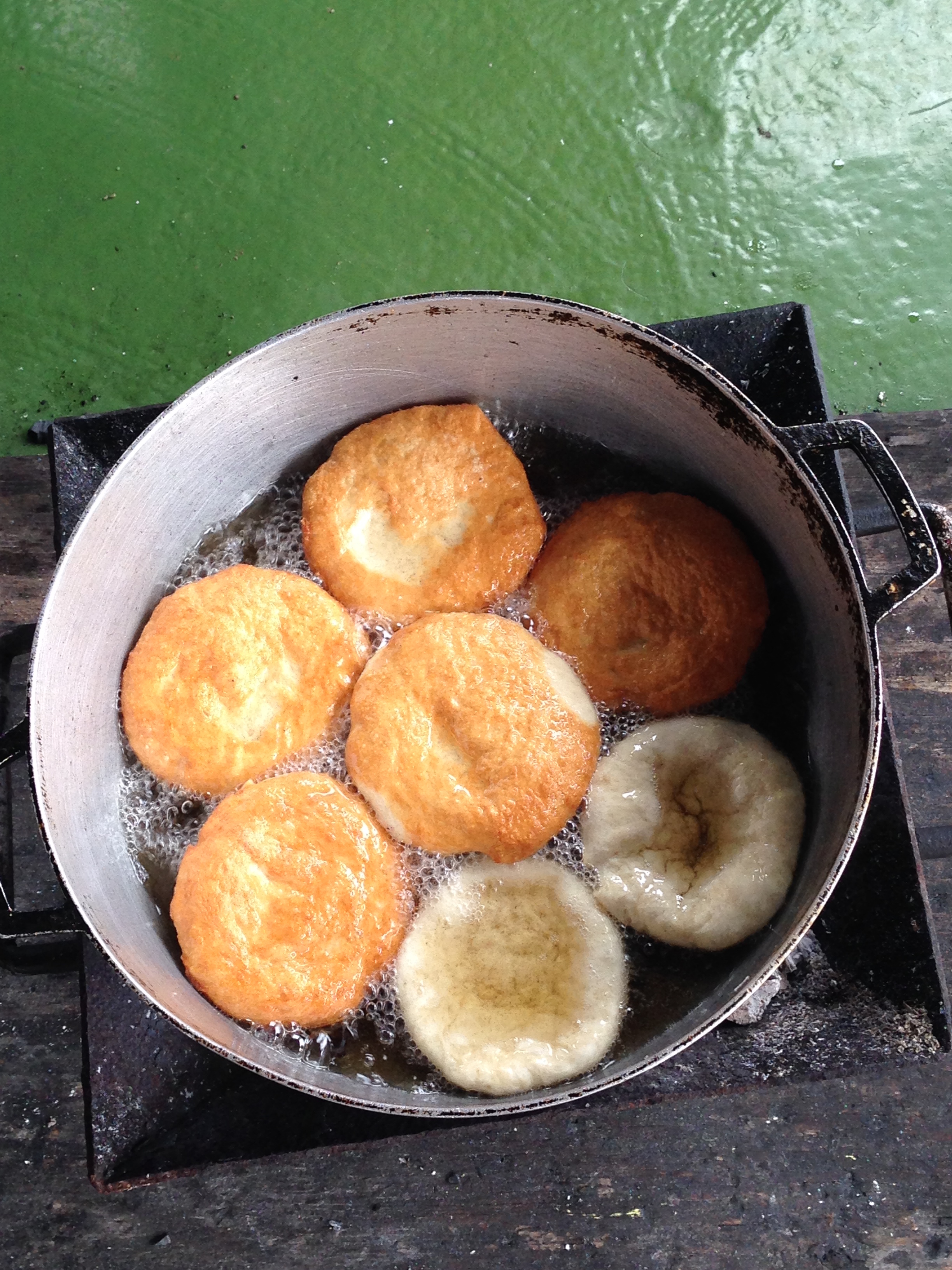 St. Kitts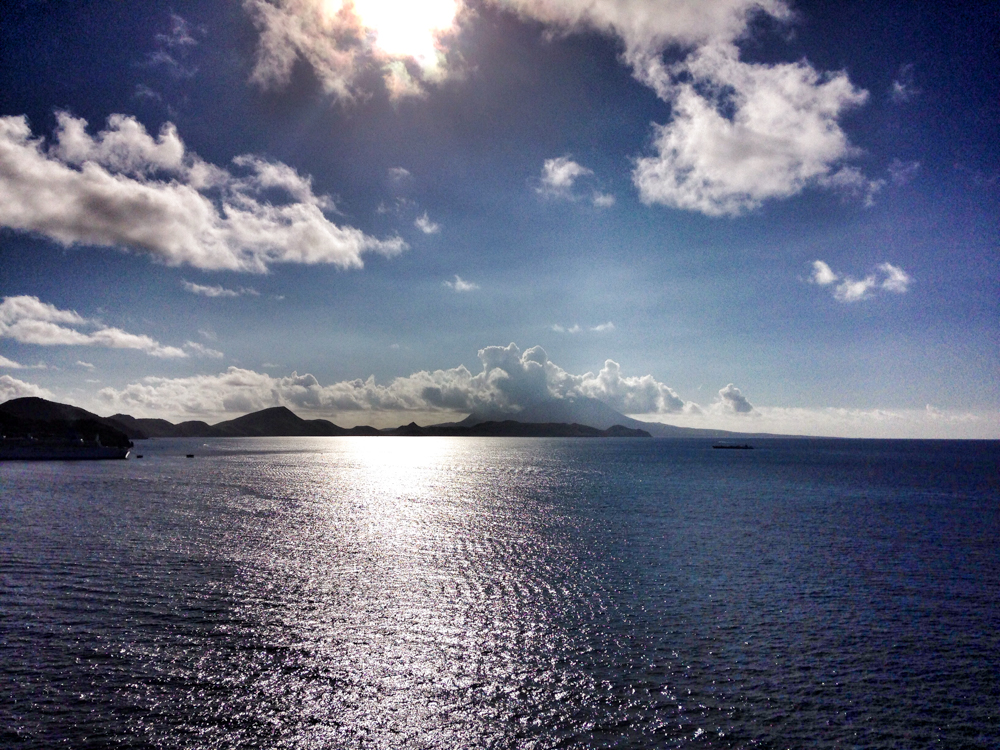 On St. Kitts I had my most favorite drink ever. It is called a Tingaling and it's sort of like Sangria. It's made by combining red wine with a Caribbean soda called Ting. So sparkly, so refreshing, so good. And the server was pretty cute too.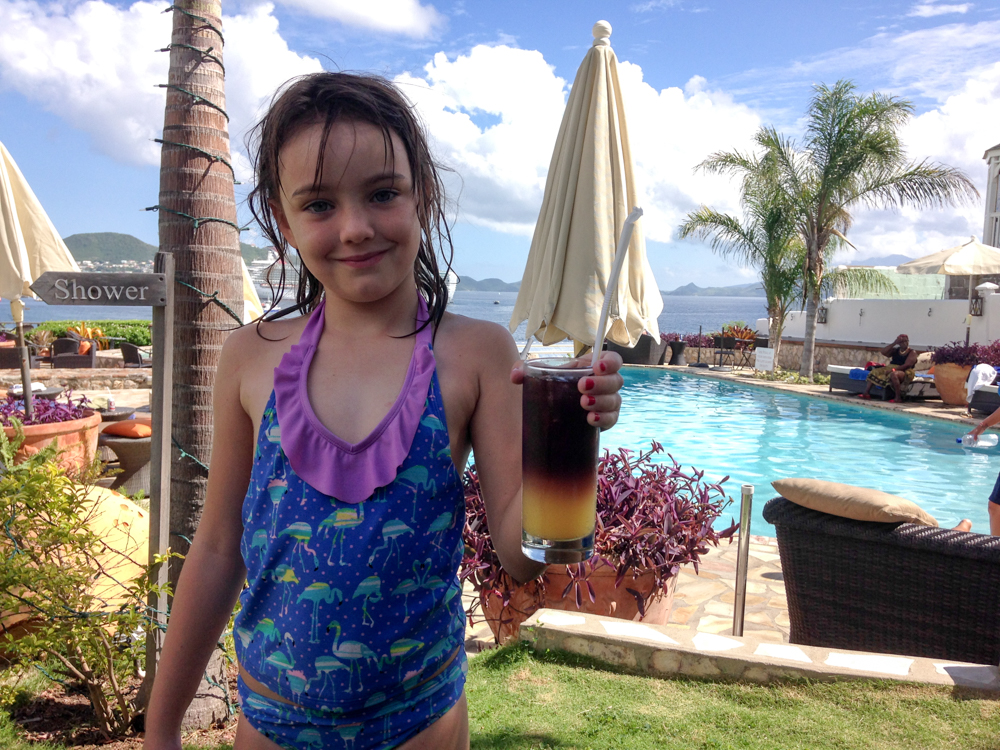 On St. Kitts you may also want to try some local cuisine. The island (and it's sister island, Nevis) is famous for goat water stew, which combines goat, breadfruit, green papaya, and dumplings in a tomato base. Yum.
St. Maarten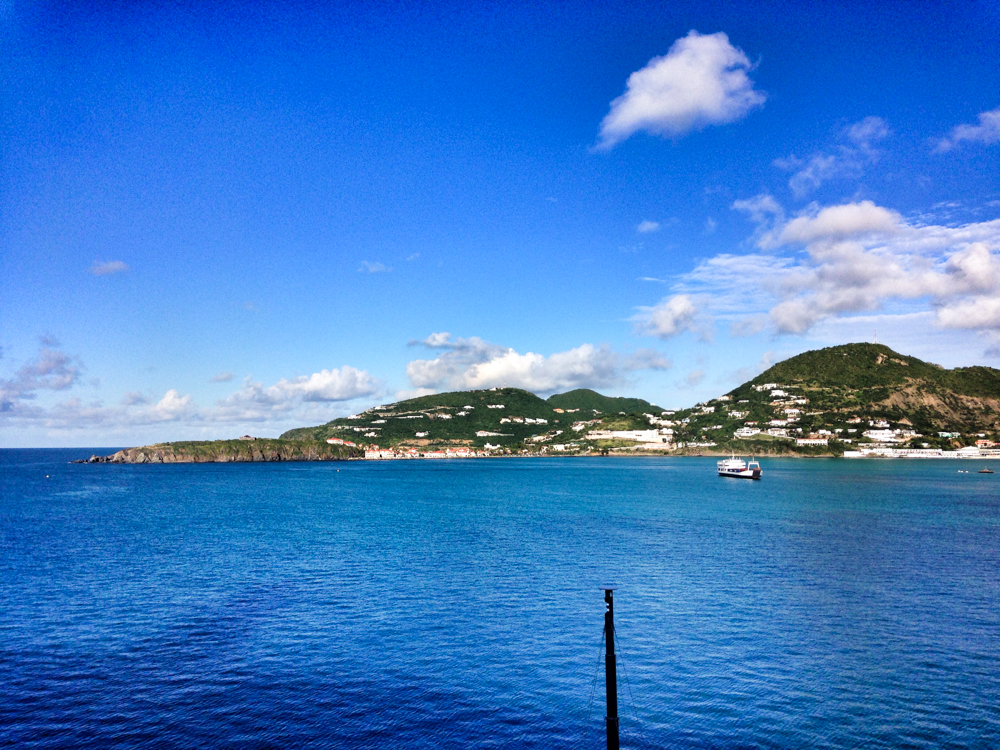 On our favorite island, we spent the day relaxing on the beach and snorkeling with the fishes. But if you really want to eat a great meal with French roots or spicy Indian Creole, this is the place to do so. The flavor combinations are exciting and unlike anything you've tried before. Then, of course, you'll want to purchase a bottle of guavaberry liquor so you can relive your island cocktail fantasies back home.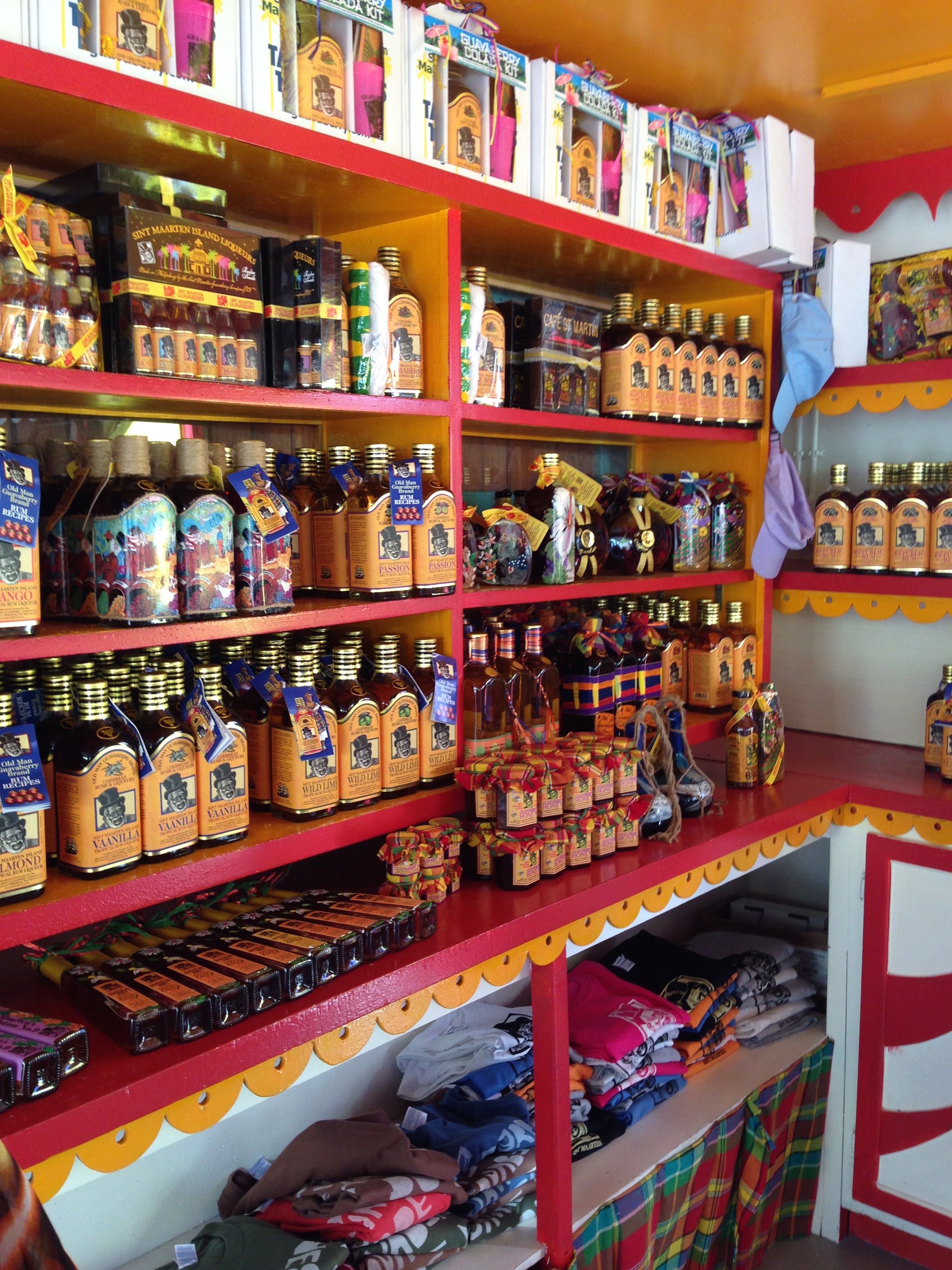 I hope you've enjoyed your gastronomic tour of the Southern Caribbean. What foods did I miss? Cause I'm definitely planning another cruise soon… my stomach is growling.
This post was created as part of my collaboration with Carnival. As always, all of the opinions, thoughts, and ideas in this post are my own.