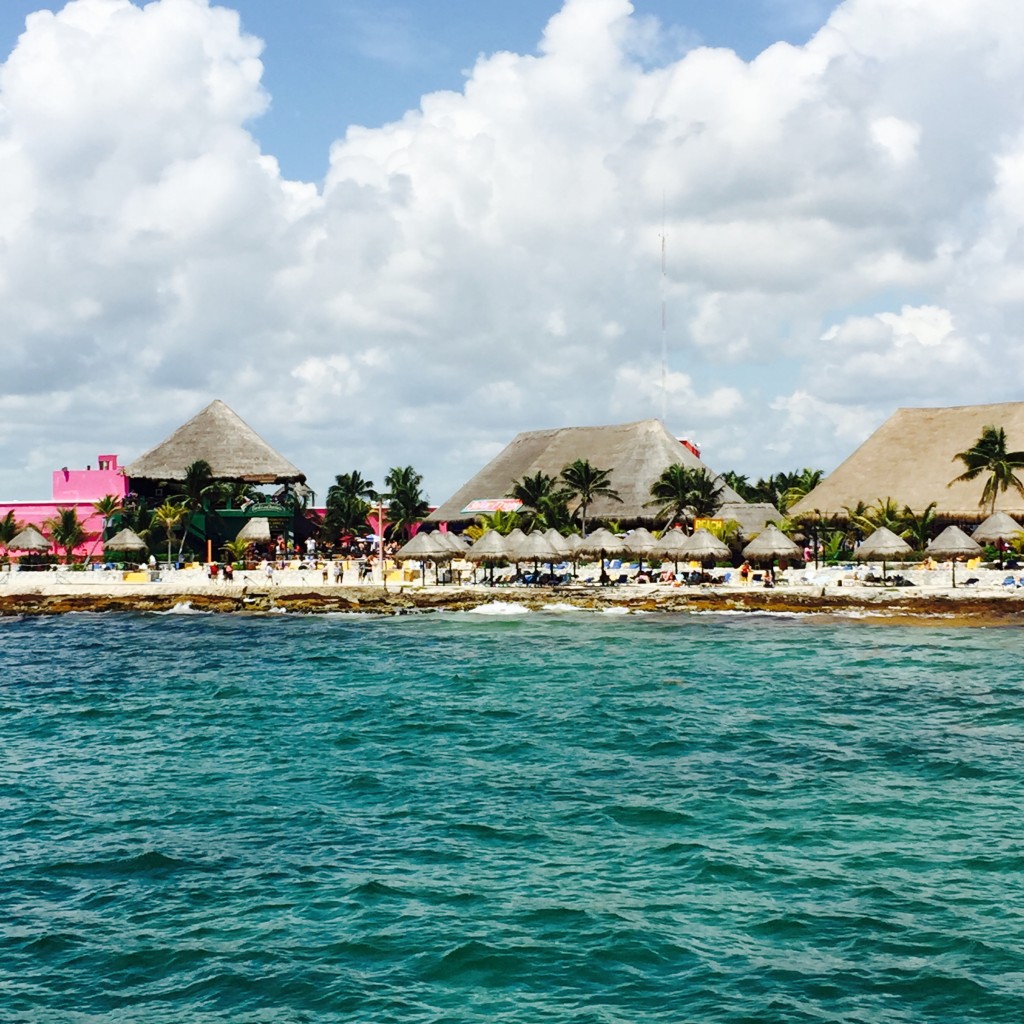 Jacinda and I had such a blast on our last Carnival cruise. We made two stops in Mexico and collected some great little pieces to bring home to our casas. The port at Costa Maya, pictured above, features a huge marketplace with artisans of every type selling their wares. Check out some of the pieces we snagged and get inspired.
In Costa Maya, Jacinda snagged this lovely woven tapestry. I wasn't quite sure how this was going to fit into her modern home, but it looks amazing hung in her girls' bedroom above their settee, doesn't it?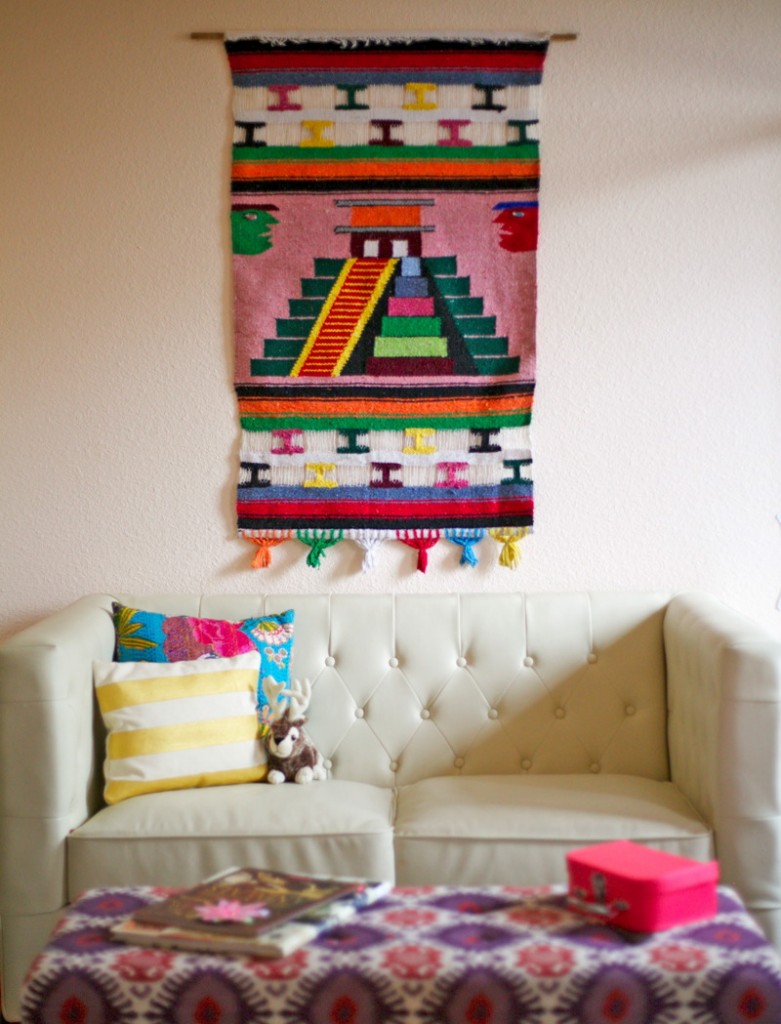 One piece of furniture you'll find at many restaurants in Cozumel (and off the island as well) are Equipale chairs. Now, I couldn't fit these in my carryon, but I've always wanted a set for my patio.
Equipale Chairs (img src). Find them at DirectfromMexico.com.
Otomi fabric is utterly beautiful. I used Otomi to create my DIY headboard tutorial. Search this at more upscale shops along your route.
You can get the look at home with a couple Otomi pillows.
I have a bench I've been wanting to cover in a Mexican serape forever. Imagine my joy when Jacinda found me on the ship, and gave me one she had purchased for me in Costa Maya! I can't wait to recover my bench, I hope it looks as great as this one, which is actually covered in a Mexican Falsa blanket.
Find Mexican falsas and serapes at any Mexico stop on your cruise, or score some from ElChamaco. Img src.
My favorite find from the cruise is a simple woven basket that I snagged in Costa Maya. I've been using it for picnics, but it would make great modern storage or wall decor.
So, as you can see, a cruise is prime time for shopping and gathering little trinkets from around the world that can have a big impact in your home. So don't forget to bring an extra bag (or maybe buy one?) on your next Carnival cruise.
This post was created for Away We Go with Carnival, the destination for getting in the getaway state of mind. Head on over.